In October 2010, I wrote a guest post during the Stop The Succession virtual blog tour. That was when I hypothetically put myself in the role of a movie casting director and made my choices of who would star in Pandora's Succession if ever it were made into a movie. Today I'll do the same thing for Chill Run. I'll admit that it was tough coming up with choices for Eddie and Corey because there's a huge shortage of young black actors. If a movie were made, it's more likely that unknowns would be cast. But I did some digging and was able to come up with two actors. So without further ado, ladies and gentlemen, may I present my choices for the actors that would play in the theatrical release of Chill Run.
I had a huge laugh when I saw him in Tropic Thunder. Jackson also starred in Percy Jackson and the Lightning Thief. Give him some voice lessons to help him perfect a Barbadian accent, then let him grow his hair out, style it into cornrows. Fit him into a tight leather maledom outfit and you have yourself Eddie Barrow, Jr. A close second for the role of Eddie would be Bow-Wow. But Jackson would definitely bring more laughs during the infamous maledom scene.
Corey Stephenson
—
Damon Wayans, Jr.
I saw him a few times and thought that both he and Jackson would make a great team. There isn't too much of an age difference between him and Jackson. Also he's also the right height and build and he's very funny. Imagine the trouble he could cause as Corey. Let's see him tryout for Canadian Idol and get criticized by the judges when he messes up. The possibilities of ad-lib between him and Jackson would be endless, and definitely funnier than anything I wrote.
Jordyn Rinaldi
—
Zoë Kravitz
This choice wasn't too difficult. When I created Jordyn Rinaldi's character, I pictured a young Lisa Bonet. After I saw Kravitz guest star on Californication and then star in X-Men: First Class, I knew that I found Jordyn. Increase her age with the right makeup, put her in dreadlocks and we have ourselves Corey's Dominatrix girlfriend. Also the more serious part Kravitz would enact would be a perfect fit to keep both Eddie and Corey in line, especially when they wind up being the most-wanted men in both Canada and the United States for a murder Eddie didn't commit.
Theo Warren
—
Omarion
Conceited, arrogant, and egotistical. This pretty much describes Theo
—
Jordyn's ex-boyfriend and Corey's arch-nemesis. Eddie doesn't care much for him either, considering that Theo's done nothing but contribute to his best friend's problems. On a few occasions Eddie even had to break up fights between the two of them. Adding insult to injury is the fact that Theo always falls ass-first in cash and keeps teasing Eddie and Corey with his
bling
while they're struggling with their bills and threats of eviction from their landlord.
Serge Lamont
—
Rémy Girard
He may not be well known to American audiences, but Girard is an award-winning actor hailing from Jonquière, Québec. Although I know him most as Paul Bougon in the hilarious Montreal-based comedy series, Les Bougons, being pretty versatile as an actor, he could easily portray the slimy Bernie Madoff-type tycoon, Serge Lamont. Here in Québec, the local French-Canadians would describe him as "Un Vrai Crapule." (The worst type of a very dishonest individual who doesn't care about the damage he causes to others).
Nancy Bevins
—
Alberta Watson
Best known as Madeline and The Senator on the tv series, Nikita (old and new), she'd be an odd pairing with Jackson and Wayans. Which is why she'd be perfect because you'd get the most extremes from both worlds. Both Eddie and Corey are dirt poor while Nancy Bevins is wealthy and highly influential. Those who have read Chill Run will know what I'm talking about. I won't reveal anything more about her character in the story because it would reveal a spoiler.
Detective Daniel Mercier
—
Jean Reno
Although I'd rather go with a local, Québec actor, Jean Reno was the first person to come to mind as the crafty Montreal detective who's hot on the trail of Eddie, Corey, and Jordyn as he chases them across southwestern Québec.
Ever since I saw him in the movie Ronin, not only did I love his acting, but also his sinister presence that would make him suited for the part.
Edward Barrow
—
Michael Clarke Duncan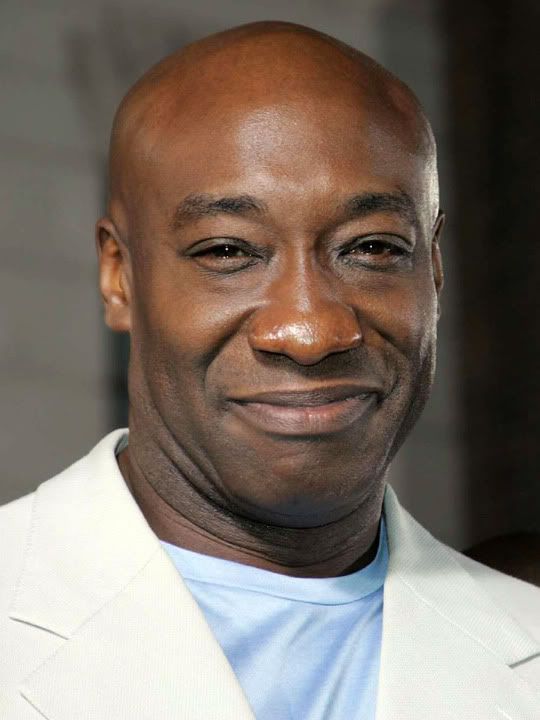 Who better than to be the linebacker-type, baritone voice, imposing father of little scrawny Eddie than Duncan. The one actor I'd love to be Darkseid in a Superman movie was my first choice as Eddie's father. He may be a bit too large for some of the readers, but Edward Barrow's towering appearance always surprised people when they learned that he was a pharmacist. My second choice was Kevin Grevioux who starred in Underworld.
After watching The Help, I was so moved by her performance that not only did I see her as a remarkable actresses, but one who deserves to be seen in more movies because her talents are definitely under-exploited. She would be an interesting pair-up with Michael Clarke Duncan as his wife and as Eddie's mother.
Aunt Beverly
—
Whoopi Goldberg
Does anyone have a relative that didn't get along either with your mother or your father? Eddie does. Aunt Beverly is Monica's elder sister who not only came from Barbados to spend time with Eddie's family for Christmas, but it also appears that she wanted to continue her feud with Eddie's father. We all know Whoopi as the intelligent actress and comedic TV host that never took any shit from anyone. Well, aunt Beverly is the same way. As illustrated in the constant arguments she got in with Edward Barrow. Although Eddie's father has the size and the height, Aunt Beverly always keeps him in check as she reminds him why he should never piss off a Bajan woman (Bajan is slang for Barbadian). Whoopi vs Michael Clarke Duncan? Guaranteed laughs.
Chantal Lamont — Mitsou
It's only fitting that a native Quebecer be cast with a Quebecer as the wife of business tycoon, Serge Lamont. Once dubbed as Québec's answer to Madonna back in the 1990s, Mitsou has since moved on. Just like Chantal Lamont's character, even in real life it's sad when people end up marrying people they know very little about and not even suspect a thing about them. But as the saying goes, opposites attract.
Although his appearance is brief, I thought that this would be an excellent cameo appearance that would put the icing and cherry on top of the cake. Although I see this being a low to moderate-budget movie, wouldn't it be cool to have an Oscar-winning actor grace the set with his presence?
So there you have it. My casting choices for Chill Run. Of course if were a casting director I'd have a much larger pool of actors to choose from. For those of you who have read the book, who would you cast as characters?